Own an Android device and dig MMO's? If so, today's your lucky day as there's a new game in town by the name of Casters of Kalderon. As the name implies, it's a fantasy themed game, and it's Finnish game studio Helmeni's first Android release. Is it worth checking out? Keep on reading…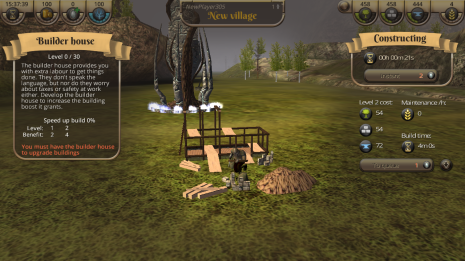 Casters of Kalderon is a tale of a mythical world torn asunder by a magical war. Your job is to rebuild the realm starting with a single Dragonium tower. The saying, "It takes a village…" definitely applies in this case as you'll need to build a village around your tower to protect it. You'll also have to raise an army if you want to last more than a few minutes against your enemies.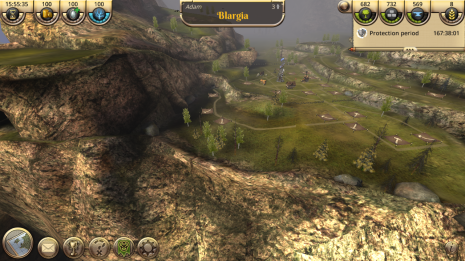 Those armies are useful for defending your town, but they will also allow you to venture out and conquer new lands in massive battles. As the Casters of Kalderon is a 3D MMORTS, you're going to get plenty of multiplayer action, and although it's in BETA there's plenty of folks online as you can see from the screenshot below. While I haven't had a chance to attack anything, there are several options available including Attack, Raid, Reinforce, and Scout.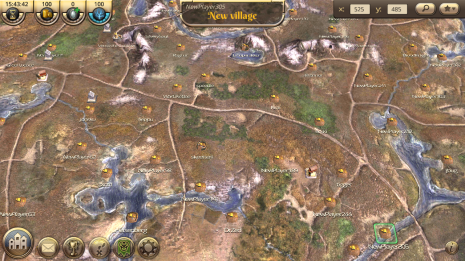 Casters of Kalderon may be in BETA, but it's one of the slicker MMORTS's we've come across in recent memory. I spent some time with it on my slowly aging Galaxy S3, and it was smooth as silk – no hiccups or bugs thus far. It works well on a phone, but it's really going to shine on a tablet. If you're in the market for a new game to play and dig RTS's, Casters of Kalderon is well worth a look and you can pick it up for free on Google Play.