On January 1st,  we told you about an awesome upcoming sports sim by the name of MMA Federation. As with everything in life, all good things come to an end, and such is the case with MMA Federation's Kickstarter campaign. There are only 4 days left of the clock, and if you're a fan of Mixed Martial Arts, now's the time to help spread the word.
In case you missed our previous coverage of MMA Federation, the game is a social fighting sim of sorts – think fantasy football, but with MMA and real world rewards. What happens in real MMA matches can directly affect the game and vice versa. You can also earn cool MMA swag through and earning rewards which is never a bad thing. It's an interesting concept to say the least, and with the popularity of fantasy sports, it's a 'must have' kind of game for any MMA fan.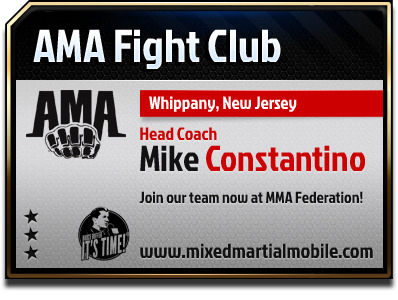 When we last took a look at MMA Federation their Kickstarter campaign had just begun, and they had only raised around £5,000 of their £100,000 goal. Since that time they've brought in around £93,722, and they've also added two new teams to the mix with Nova União (Jose Aldo, Renan Barao), and Mike Constantino's AMA Fight Flub.
At the time of this writing, there are 4 days left on the clock, and while £93,722/$154,303 is a total anyone would be proud of, they still need to hit their £100,000 goal. If you're an MMA fan, there's no time like the present to show MMA Federation your support, and you can hit up the link below to give them some funding love.