Greek Mythology has always been an interesting inspiration for gaming and has spawned some very entertaining games; most notably the God of War series. Paleozoic hopes that their recent KickStarter project Olympia Rising will continue that trend. Join Iola on her quest in reaching Mount Olympus in this 16-bit side-scrolling adventure for PC, Mac, and Linux.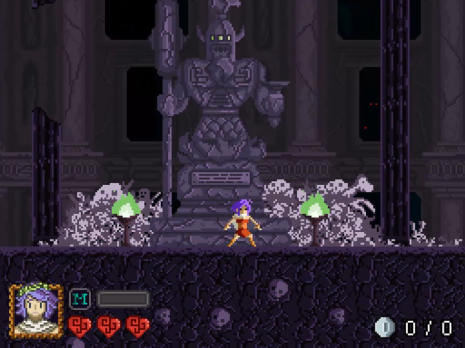 Iola's quest begins in the Asphodel Fields, a place where proven heroes are safe from the punishment and torment of Hades. Iola's awakened by memories of a past life, and to find answers surrounding these memories she must venture to Mount Olympus, where only Zeus can provide them. On this journey you control Iola through five stages as she takes on a variety of enemies with her blade and powerful magic. Its your job to traverse each stage and collect enough coins on the way to pay Charon The Ferryman's toll and continue onward.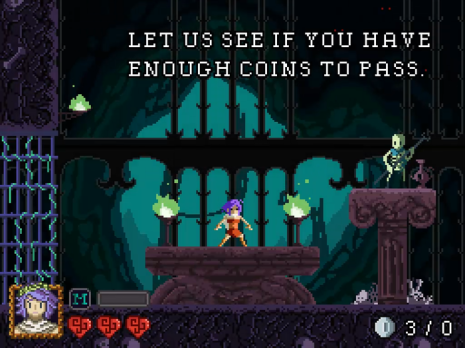 If you are a fan of retro 8-bit gaming music you'll love the soundtrack for Olympia Rising. The soundtrack will be composed by Joe Jeremiah, a talented musician with a knack for turning a wide variety of music into 8-bit masterpieces. He is best known for his Youtube series "A-Bit Of 8-Bit", and will be sure to create some classic retro tunes of Olympia Rising. There are samples of two tracks featured in the game on the Kickstarter page for you to enjoy.
Olympia Rising's KickStarter campaign runs until February 15th and at the time of writing the guys at Paleozoic have reached $1,798 of their $10,000 goal. If the initial goal is surpassed some of the stretch goals are new combat spells, enemies, and levels, along with a playable prologue, arcade mode, and a speed run mode. Backers of Olympia Rising will receive a variety of rewards for their pledges such as a copy of the soundtrack, t shirts, limited edition posters, a pixel portrait, and even designing your very own enemy to be put in the game. Also by pledging just $5 you will receive a digital download copy of Olympia Rising! If that doesn't have you convinced and you would like to try the game out before pledging there is a link to a demo of Olympia Rising on it's Kickstarter page. To find out more about Olympia Rising's Kickstarter project click on the link below: