It looks like a Fable Trilogy pack may be in the works.  According the NeoGAF user H3xum, an online store may have leaked the existence of just such a package.  The (currently unnamed) store website contained a cover image and the following product description:
---
This bundle includes full Xbox 360 titles for Fable Anniversary, Fable II and Fable III. PLEASE NOTE: this bundle pack offers these games together at a discounted rate over individual purchases. The games in this bundle are available as individual downloads in the Xbox Games marketplace and are exactly the same. Be aware that it is possible to download the same game twice. If you already own one of these games there is no additional discount on this bundle, nor do you receive an additional copy of the game you already own.
---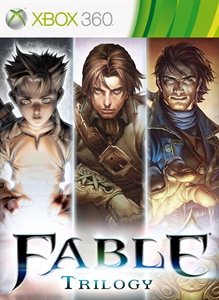 From the description, it looks like we can determine that the Trilogy is a digital release.  No price was revealed, but since the upcoming Fable Anniversary will retail for $40 it is speculated that all 3 games in this bundle will run you $60.  We'll update this page as we learn more.
Source: NeoGAF