Final Fantasy Tactics is a title a lot of gamers dearly love, and you can count the writers at Slimgamer as FFT fans. Yasumi Matsuno is largely responsible for Tactics, Vagrant Story, Final Fantasy XII, and Tactics Ogre: Let Us Cling Together among several other fan favorites. His latest project is called Unsung Story: Tale of the Guardians, and he's teamed up with Playdek and turned to Kickstarter to make it a reality.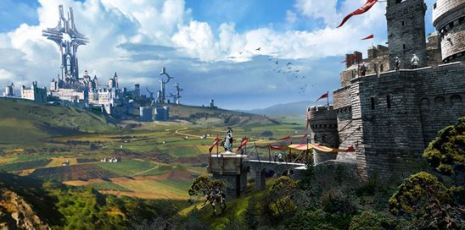 Unsung Story: Tale of the Guardians is a tactical-based tale set in the world of Rasfalia, where gamers will relive tales through the eyes of those history left behind. It's an interesting twist to say the least as the developers say the game "immerses gamers through the experiences of those lashed to the great wheel of history!"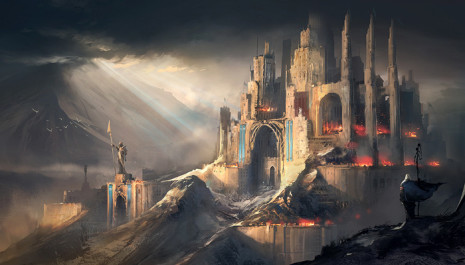 The central plot follows the trials and tribulations of the heroes that fought in the Seventy-Seven year war, and each hero's story will be an episode comprised of several different stages of game play. The episodes will let you relive a part of the Seventy-Seven year war through the eyes of different protagonists, and the episodes can cover a year or decades. If you've played Yasumi Matsuno's other games, you are probably just as intrigued by the premise as we are.



The Kickstarter for Unsung Story: Tale of the Guardians just got underway and they are shooting for a goal of $600,000. That goal will bring Unsung Story to Android and iOS as well as the PC, Macs, and Windows Tablets. If they surpass their goal, they plan on bringing some top-tier talent on board including composer Hitoshi Sakimoto, and translators Alexander O. Smith and Joseph Reeder. All three have collaborated on other Matsuno games, and would be great to have on the project.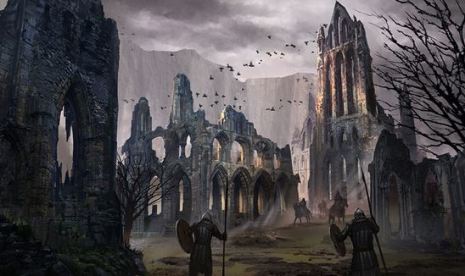 While the Kickstarter campaign for Unsung Story still has 31 days on the clock at the time of this writing they have a boatload of cash to raise, so now's the time to pledge and spread the word if you. Unsung Story: Tale of the Guardians is a turn-based tactical game that's definitely worth backing, especially if you dig tactical titles with a lot of depth and epic stories. If you want to show Unsung Story: Tale of the Guardians a little Kickstarter love, just hit up the link below.